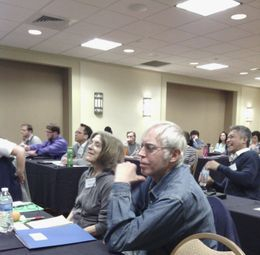 Alternative medicines are widely and successfully used as an alternative to conventional types of therapies and medicines as remedy for many ailments. Alternative medicine stems from ancient traditions and has gained popularity in recent years as clients look for less expensive and less invasive remedies.
If you are interested in the care of others through natural remedies and medicines, then consider an alternative medicine degree.
What is Alternative Medicine?
Alternative medicine is generally described as natural methods of remedy. It includes a range the therapies such herbalism, homeopathy, and acupuncture. People who practice alternative medicine use non-invasive remedies as a way to heal a wide range of conditions.
Areas of Alternative Medicine
There are many different disciplines for people who pursue an alternative medicine degree such as acupuncture, herbal medicines and remedies, naturopathy, homeopathy, and nutritional counselor.
They can examine and diagnose clients, administer herbs and supplements, provide guidance and education to clients about managing their health.
Degree Programs
There are many alternative medicine degree programs for people who wish to practice alternative medicine. The demand for alternative medicine training courses has become so prevalent in fact that many traditional vocational schools and technical colleges have begun integrating alternative medicine training courses in massage therapy, medical massage, herbal studies, and other natural health curriculums.
The curriculum varies in alternative medicine degree. Also, the tuition and graduation requirements also vary. Some courses are designed for careers in natural therapies such as massage and reflexology. However, the more comprehensive courses such as anatomy and physiology require more time than the general courses.
The New Eden School of Natural Health and Herbal Studies offers certifications and degrees in many natural healing arts. Their fully accredited certificate and degree programs allow students to take classes in different alternative remedies, natural healing, natural remedies, and herbal studies.