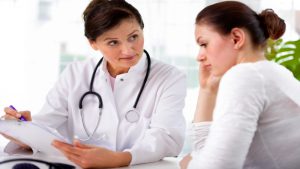 Naturopathic options in the medical field are becoming increasingly important to individuals for a variety of reason. Whether its eating a cleaner diet or boosting your immune system there is something to be said in bypassing the popular overuse of pharmaceuticals in an effort to reach your optimal biological state. This idea extends to those who are interested in more natural methods of preparing their bodies to conceive a child. With so many different causes of infertility it can be difficult to discover the methods that will work best for you without the help of medical professionals to lead the way.
Creating the Optimal Inner Environment For Conception
Many infertility specialists offer a wide range of options for their patients that include naturopathic consultations. Facilities like First Steps Fertility Clinic for example offer popular methods like IVF, donor insemination, and ovulation induction while also offering patients naturopathic services as well. When it comes to female infertility naturopathic medicine focuses on correcting imbalances in the body through proper nutrition and the adjustment of hormones, with the end goal being significantly improved reproductive health. It is no secret that a healthy diet can help solve a litany of medical conditions, by improving your body from the inside you are also creating a more optimal environment for conception to occur.
Schedule a Consultation with Infertility Specialists Near You
When naturopathic medicine is used in conjunction with infertility treatments patients are awarded the best possible chances for their desired outcome. First Steps Fertility Clinic has utilized the expertise of naturopathic doctors for over three years in an effort to better serve their patients. With a strong passion for infertility solutions they believe in leaving no stoned left unturned in relation to your health or the health of your partner. If you are interested in learning more about how complementary medicine can help you conceive, contact First Steps Fertility Clinic for a naturopathic consultation in Toronto area today.